PHYSIOLOGICAL CHANGES
When you arrive at higher altitude your body begins adjustment. You may breathe deeper, and can experience a rapid heart rate. This is normal, and a method your body uses to increase oxygen intake. You could experience these symptoms for up to 3 days, especially individuals who are active and sporty. After a few days you should have adjusted.
In any case, is important to drink lots of water, in doing so you will positively assist your body in maintaining adjustments in acid base balance. This is all part of maintaining acclimatization and good health. Do not be surprised if you experience mild swelling to your hands and feet. If at any time you feel that your symptoms are unusual, please contact Telluride Medical Centre 970 728 3848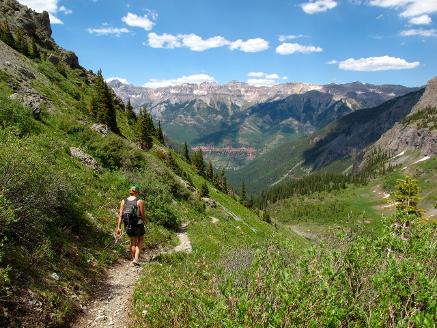 TROUBLE SLEEPING
It can be tough to get a good night's sleep at high altitude. Oxygen reduction affects the brain's sleep center and can wake you often.
After a few nights, as your body adjusts you should improve. Those who have trouble sleeping despite acclimatization should use the Oxygen Concentrator as they sleep.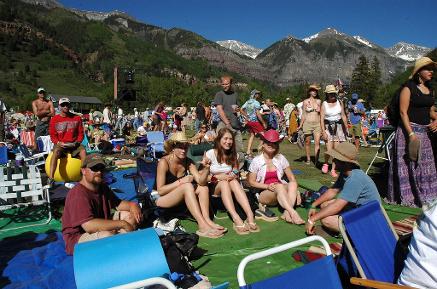 ALWAYS HYDRATE - EXERSION - ALCOHOL - SUN !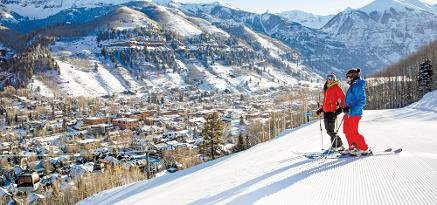 PERIODIC BREATHING DURING SLEEP?

This condition has no link to altitude sickness., Periodic Breathing During Sleep occurs as the body struggles to control breathing patterns during sleep.
Oxygen sensors in the central nervous system instruct the lungs increase breathing to expel CO2. The same CO2 sensors instruct the lungs to stop breathing. As CO2 drops too low, breathing can stop for about 12 seconds, when oxygen sensors trigger breathing. This is an irregular pattern of breathing - 4 large breaths, then no breaths. The first large breath can often wake a sleeper, who wakes feeling breathless and restricted. While it is typical at night, it can occur during the day.
While uncomfortable, it is not dangerous, and can be treated by a physician, who will likely prescribe a small dose of Diamox, which regulates breathing, raising oxygen levels and so improves sleep.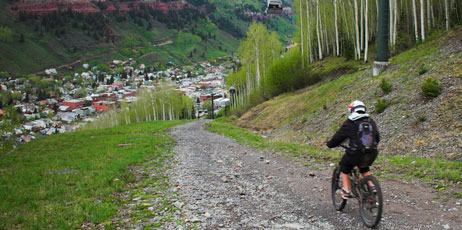 EXERCISE
When oxygen is reduced your muscles are increasingly challenged. Accept that normal levels of activity decrease at high altitude. It is not possible to exercise at high altitude with the results you achieve at your normal altitude. Enjoy yourself and adjust your expectation and rest accordingly. If you like to track your VO2 max, understand that VO2 max drops 3% per thousand feet of altitude gain, starting at around 5000 ft.
Statements made on the Absolutely OXYGEN website have not been evaluated by the Food and Drug Administration. Absolutely OXYGEN, and associated equipment suppliers are not represented to diagnose, treat, prevent any disease or medical problem.
PROFESSIONAL ACKNOWLEDGEMENT
This research content is the work of Dr Peter Hackett of The INSTITUTE for ALTITUDE MEDICINE, and shared for the purpose of information only. The INSTITUTE of ALTITUDE MEDICINE is in no way associated with Absolutely OXYGEN. Dr Hackett can be contacted at
Tel: 970 728 6767
http://www.altitudemedicine.org