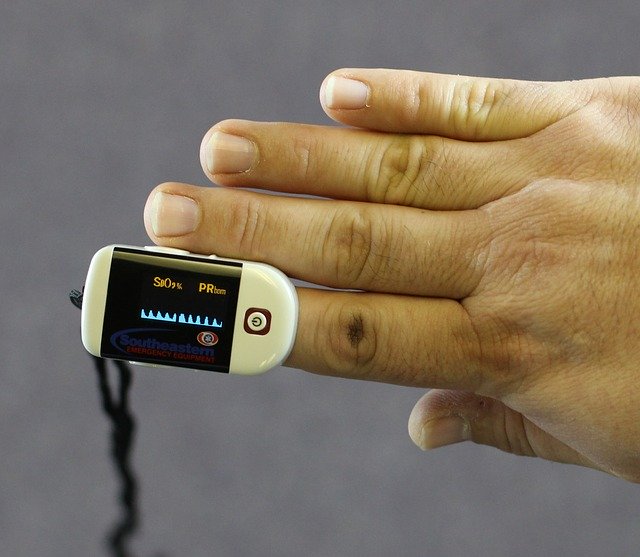 DENVER | Elevation 5430ft above sea level
GRAND JUNCTION | Elevation 4583ft
above sea level
MONTROSE | Elevation 5807ft
above sea level
DURANGO | Elevation 6522ft
above sea level
CORTEZ | Elevation 6191ft
above sea level
TELLURIDE | Elevation
8750ft
above sea level
MOUNTAIN VILLAGE | Elevation 9547ft
above sea level
REGIONS FASTEST OXYGEN DELIVERY
970 708 8998
ALTITUDE SICKNESS IN TELLURIDE AND MOUNTAIN VILLAGE
|
40% of people who ascend altitudes of 8000 feet suffer Acute mountain sickness.
SYMPTOMS OF ALTITUDE SICKNESS |
S

ymptoms often present within a few hours or a few days of ascent and include headache, shortness of breath, nausea/vomiting, fatigue, lightheadedness, and insomnia/nightmares. Often only one of these symptoms

occurring

.
PREVENT ALTITUDE SICKNESS |
Slow ascent is the method proven by climbers, but in this era of flight, arriving at high altitude from sea level contradicts that ideal.

Many visitors take prescribed Diamox (acetazolamide) 2 days ahead of

travel, but Diamox is

randomly effective. Recognizing the cause of altitude sickness as lack of adequate OXYGEN, and how it changes breathing and hydration. Raising Oxygen quality through Oxygen therapy will relieve all symptoms of altitude illness if applied at appropriate levels soon after arrival. Sometimes steroids

such as

dexamethasone are also prescribed by an Altitude Physician.



STEPS TO PREVENT ALTITUDE SICKNESS |
You cannot beat common sense - avoid any respiratory depressants like alcohol, sedatives, or sleeping pills for the first 2 days. Also limit exertion, it may go against the point of your trip skiing/hiking, but it will help. When an individual someone is challenged with altitude sickness symptoms and they don't have access to Oxygen Therapy and Medical Evaluation move to to a lower altitude. Telluride Emergency Care often advise their patients to head down to Montrose, Grand Junction and Denver, where they achieve fast relief. Sometimes 1000 or 2000 feet descent is all that is needed. Visitors to Telluride and Mountain Village often spend the night in Denver or Durango before their next flight or last push drive in. It is a

smart

way to manage acclimation, mostly avoiding an Emergency Room visit.



PHYSICIAN'S RECOMMENDATIONS FOR ALTITUDE SICKNESS |
Ibuprofen for headaches, avoiding alcohol, Acetazolamide, Dexamethasone, and the most important by far are OXYGEN Therapy during sleep at 2lpm or DESCENT to lower altitudes. The later the only true cure achieving clear relief within minutes. Please note a "can" of oxygen commonly sold in stores is not enough oxygen to reverse altitude illness, they are just top up.
Oxygen is created by Medical Concentrator Units, drawing in air and filtering unwanted molecules, to finally dispensing 95% pure oxygen. Long term use of Medical grade oxygen at altitude or sea level requires a Physician's Prescription. In contrast at altitude in

Colorado short term Medical Grade Oxygen Therapy does not require a Physician's Prescription. In most cases this scenario for visitors is considered 'Leisure Oxygen Therapy'. At altitude with oxygen percentage constantly low, it is unlikely to experience oxygen toxicity, compare to trying to drown fill a bath with water without a drain plug - you cannot stop the loss, it's the same at 8000 feet altitude, you cannot beat the lack, you can just help the acclimation with Oxygen.
OXYGEN AT TELLURIDE AND MOUNTAIN VILLAGE ALTITUDE |
At sea level or in the mountains Oxygen is about 21% content of the air we breathe. The difference at altitude is lack of pressure to achieve the right amount of oxygen in the blood flow. We can either increase the pressure (descend or put a patient in a chamber increasing pressure) or increase the percentage of oxygen the patient breathes. By breathing pure oxygen we can treat altitude or mountain sickness—the relief is notable!
AM I EXPERIENCING ALTITUDE SICKNESS? |
Many things cause headaches or shortness of breath, some very serious

conditions share similar symptoms. A

ccurate

diagnosis is only possible from a

Physician. Be wary of companies offering oxygen without conscience. Credible companies are Physicians, or Medical Equipment Manufacturer Approved, Licensed and Medical Industry Insured.
HOW LONG DOES IT TAKE FOR OXYGEN THERAPY TO TAKE EFFECT OR PREVENT ALTITUDE SICKNESS? |
Healthy individuals often use oxygen therapy for 20-30 minutes 3 times a day to assist altitude acclimation. Sleeping on oxygen is definitely helpful and older patients who have lung disorders like COPD may require it most of the day. COPD and serious medical conditions should seek the advice of their Physician before travel to altitude, and seek oxygen therapy guidance directly from their P

hysician.
HOW LONG DOES ACCLIMATION - RECOVERY FROM ALTITUDE SICKNESS TAKE? |
Most people experiencing symptoms of altitude sickness, will acclimate from the most severe symptoms within 4 days. Symptoms as shortness of breath, vomiting, and headache should lessen for normally healthy people quickly. There is variability of who will

succumb

to or skip altitude sickness, and how quickly they will acclimate. To prevent minor symptoms - fatigue and dizziness shorter

oxygen

rental will help,

where

intense symptoms persist, plan an oxygen rental for your full stay in Telluride or Mountain Village.
ABSOLUTELY OXYGEN TELLURIDE LLC personnel are not Medically Qualified to Diagnose or Prescribe, and only recommend you seek medical advice from a Physician to determine your exact medical condition. Telluride Medical Center has Emergency Care, located at 500 West Pacific Avenue, Telluride, Colorado Telephone 970 728 3848
The form below
may help you self assess to discuss with your Physician or local Telluride Emergency Care Provider.
Statements made on the Absolutely Oxygen Telluride llc website have not been evaluated by the Food and Drug Administration.
Absolutely Oxygen Telluride llc, and associated equipment suppliers are not represented to diagnose, treat, prevent any disease or medical problem.
Telluride Medical Center offers 24 hr ER Service on 970 728 3848