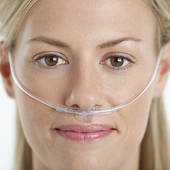 RATES | Let's keep this simple ...
FASTEST Delivery, BEST selection of Oxygen Concentrator Equipment. Unmatched local standards! Pristine units arrive fully equipped for a great Oxygen Therapy experience - 100+ '5Star' Online Reviews back this up! AOTllc carries MEDICAL INDUSTRY INSURANCE. Is state and locally licensed. Ask questions make sure your supplier is not concealing the absence of important components of client care. We are TRULY LOCAL. NOT an online platform run from Aspen. NOT an apartment based side gig. We are APPROVED BY PHILIPS MEDICAL RESPIRONICS.
Call NOW to receive your order within 30 minutes
INCLUDES delivery | pick-up to/from Telluride and Mountain Village
2 people - Everflow Q 5lpm QUIETEST Oxygen Concentrator Unit |
1 night $120 | 2 nights $200 | 3 nights $280 | 5 nights $325 | 7 nights $350



5 People - Millennium 10lpm HIGH FLOW Oxygen Concentrator Unit |

3 nights $315 | 3 -7 nights | $375 | 14 night $575 | BEST high flow unit



Portable - Simply Go Mini, LIGHTEST 5lb Back Pack, 10 hour Battery |
1 night $140 | 3 nights $375 | 5 nights $550 | 7 nights $700
Equipment arrives with full compliment of accessories, Distilled Water and Cannulas.
PRESCRIPTION ELIGIBLE TO BUY MEDICAL OXYGEN EQUIPMENTPlan BOOST OXYGEN CANS for delivery with your Oxygen Unit.
MOUNTAIN MARKET IS CLOSED
Above & Beyond Telluride Delivery is read
y to help
Statements made on the Absolutely OXYGEN website have not been evaluated by the Food and Drug Administration.
Absolutely OXYGEN, and associated equipment suppliers are not represented to diagnose, treat, prevent any disease or medical problem.
Telluride Medical Center offers 24 hr ER Service on 970 728 3848